Compliments
Eric & Emily
Hotel Del Coronado
Taylor Films was an absolute pleasure to work with! Jason Taylor is so kind, sincere, and professional and he did a fabulous job with our wedding videography. We honestly didn't even know he was there on the wedding day, as he is not at all intrusive but instead allows you and your guests to enjoy the day without feeling like you are on video.
I know often times people see wedding videography as a luxury "add-on" but I would say it is absolutely essential! Your wedding day goes by SO fast, and it is nice to have a documented video to really remember the whole feeling of the day. I really could go on and on, because I cannot recommend Taylor Films enough. Your money is well spent and you will NOT be disappointed!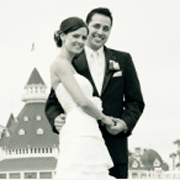 Dan & Megan
Rancho Valencia
Many people, including myself, question whether to even have a videographer. Luckily, my already-married friends convinced me that we would be very happy to have a video our wedding. It is SUCH an incredible keepsake, and Taylor Films did an amazing job. Not only do we have the memory of the entire wedding, including speeches, but Jason also put together two short montages that capture the best moments of the event. We have shared them with many friends and families and it is always an emotional thing for everyone involved. There is nothing like sharing your wedding video, especially with people who might have been unable to attend. We are so grateful to Jason at Taylor Films for giving us the perfect, beautiful memory of our special day. We will cherish it forever. Jason also did an amazing job with our slideshow, which ended up being one of my favorite moments of the evening.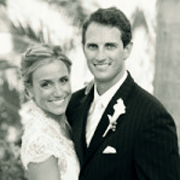 Danny & Holly
The Grand Del Mar
Taylor Films was by far our most favorite vendor to work with during the planning of our wedding. Not only does Jason capture each moment with passion and beauty, he is also one of the friendliest and kindest people you could ever meet. My husband and I felt so confident in his work ethic, and we were always put at ease with any questions we had by his attentiveness and sincere care. I would recommend him to anyone as the most amazing and best videographer around…. period!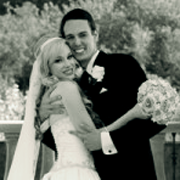 Gregg & Alli
L'Auberge
Jason was amazing to work with and the quality of his work is beautiful. I was extremely hesitant to hire a videographer because all the videos I had seen were "cheesy." Not Jason's! He has recreated the best day of my life and allowed me to cherish all the little moments that I likely would have forgotten as time went by. Jason managed to capture every key moment. He is exceptionally easy to work with and accommodated every request. I highly recommend him!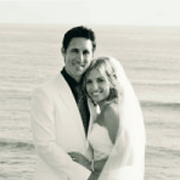 Stephen & Karly
The Lodge at Torrey Pines
Before choosing a videographer for our wedding, I met with five different highly acclaimed professionals in the San Diego area. When I met Jason Taylor of Taylor Films, Inc., his work stood out from the others as beyond extremely better. His film color is the most crisp, his sound is the most clear and his editing is the most professional. Just like the wedding videos I saw in his office that day, he made our wedding video as beautiful as our wedding day was. The wedding went by quickly, but I have the memories on video for a lifetime, thanks to Jason and his team. I watch the video over and over again. Everyone says it was the best money spent on the wedding because it is the only tangible live memories we have left from our happiest day!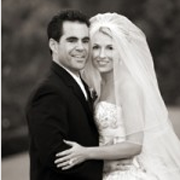 Jason & Brooke
Paradise Point
Jason and his team are the absolute best option for videography in San Diego – I can't say it enough! I just got my video back and it is amazing…I laughed and cried the whole way through the first time I watched it. Everyone I have sent the highlight link to has been telling me how fun it is to relive the day and how they didn't even realize I had a videographer – that's how unobtrusive Jason and his team are! I thought I knew what my day looked like from the pictures, but it is the video that really tells the story and gives you a chance to relive the day that goes so fast. DO NOT talk yourself out of getting a video, the value exceeds the price exponentially and you will always cherish being able to watch the day yourself! Don't miss the opportunity to have Taylor Films on your wedding team!!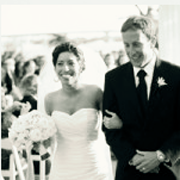 Cory & Desiree
Rancho La Jolla Estate
I can't say enough good things about my experience with Taylor Films. Not only is the quality of his videos unmatched, but the attentiveness and follow through is more than any bride can ask for. Jason takes a lot of pride in his work and he's not going to be happy until you're ecstatic. The artistry he brings to your video is what makes you look back on your special day and know it was as magical as you had remembered. I'm looking forward to sharing this with my kids one day. Choosing to hire Taylor films was the most valuable and rewarding decisions I made. Hands down priceless!!!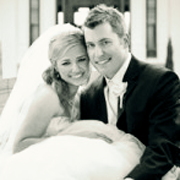 Brian & Meredith
Estancia
Jason and Taylor Films were outstanding! He managed to capture all of the critical moments of our wedding exquisitely. The coverage was outstanding and the montages are beautifully compiled. He was also a joy to work with– personable and professional. If you are looking for a videographer, Jason Taylor is your man! If you aren't looking for one, you should consider it. After all was said and done, I was so happy to have that video. Your wedding day flies by so quickly and its impossible to remember everything– having the video lets us relive the day forever.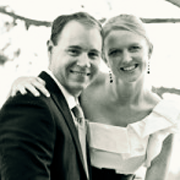 Tad & Tamara
The Prado
Jason Taylor is seriously the best there is out there and we are so very pleased with our video. I did a TON of research on videographers and watched many sample videos, and the videos by Taylor Films really stood out from the rest. We knew Jason Taylor was the one for us and we were not disappointed! When we watched our video, it made me cry; he managed to capture all the best moments, and moments we didn't even know happened. Also, all my emails and questions were answered almost immediately and Jason was very professional; he showed up right on time and worked well with the photographers. The day was hectic and there were a lot of things going on, but Jason even managed to help things run smoother by organizing our wedding party and transportation (not even his job!) and directing us on where to go. Overall, we had an AMAZING experience with Jason Taylor and would recommend him to anyone in a heartbeat.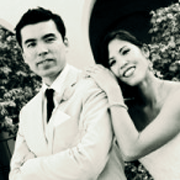 Trevor & Karen
Admiral Kidd Club
I can't say enough how happy I am with every aspect of Taylor Films' work. I definitely received the top notch quality I was hoping for to capture one of the most important days of my life. My husband is currently on deployment and I just love popping in our wedding video to take me back to that magical day. Jason was also very quick to reply to emails or phone calls. He was so easy to work with. He always had the customer in mind making sure that I was 100% satisfied with the video prior to making the final copies. He made everything completely stress free…and even delivered the final copies, which was so convenient for me. Jason truly went above and beyond his duties of being a videographer. He took care of other miscellaneous things to ensure that my husband and I enjoyed our day. I can't say enough how happy I am with his services. I would highly recommend him to any bride. Thank you Jason for such an awesome experience!!!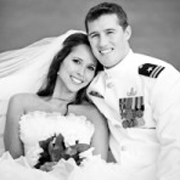 Mike & Megan
The Grand Del Mar
When planning our wedding, we were not very sure about hiring a videographer. Our wedding coordinator suggested that we meet with Jason Taylor to discuss our options and view his work. We were initially very impressed with his website, and upon meeting him in person, we were put at ease with his easygoing and professional attitude. He was very knowledgeable and answered all of our questions, and he also had several wedding videos to show us to give us an idea of what he could capture and create.
On the actual day of the wedding, Jason and his crew helped put me at ease. Jason was definitely the most memorable vendor we had, as he was incredibly thoughtful and sensitive to helping alleviate the little stressors that occurred throughout the day in addition to documenting all of our special moments with family and friends.
Thank you so very much Jason. We absolutely love our video, and you captured the most amazing moments from the wedding. It has been so nice to be able to relive our wedding again, and I would absolutely recommend that everyone hire Jason Taylor for the quality of his work, professionalism, and easy-to-work-with personality.