About
Taylor Films
We are film lovers. And what really grabs us are the subtleties of certain moments. The smile on his face when he sees her for the first time. Small gestures, the touch of a hand. Those are the moments we capture. Not just a beautiful snapshot of a moment, but the whole moment as it naturally unfolds.
Taylor Films is a premier cinematography studio specializing in wedding and corporate event videography. We provide cinematic records of life events, the moments that photography misses. The moments in between, when real life happens.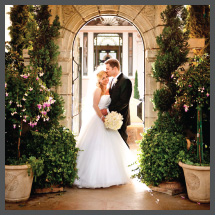 Services
Weddings
Each couple is unique, and even after filming over a thousand weddings, we still find something surprising in every shot. Something breathtaking. And it's almost always when the couple doesn't realize anyone is watching. Imagine yourself so absorbed in the moment that the world slips away around you—and it is just the two of you. We are storytellers, there to capture the story of your day.
What we strive for is timeless and classic. We don't stage shots. We witness them. A moment that fifty years from now will remain beautifully composed, artistically edited, and emotionally alive.
Not just a moment between the two of you, but the time when your grandmother was still there, or you danced with your father. You and your family in real time. We create the cinema of your life.
Our approach is discreet and thoughtful. We blend into the atmosphere of the event, so the experience is personal, seamless, effortless. Natural. Just the way it happens.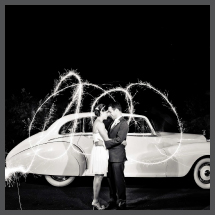 Corporate Events
Taylor Films offers full service creative and corporate video production.
Whether a promotional or instructional video, helping you market a new product, or setting the stage for an important business event, Taylor Films video productions appeal to investors, clients, and customers, all the while maintaining your corporate brand.
From medical, training, seminars, corporate parties, product commercials, public service announcements, music videos, to full-length motion pictures, we have the expertise to bring to your project to fruition.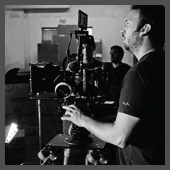 Jason Taylor
My father instilled in me the love of great film. I first watched Casablanca with him as a boy. Emotion and story, he said. This is what makes a great movie. These classic films created a genuine connection with the audience through brilliant storytelling.
While the classics and westerns that relied on story and not on special effects shaped my creative vision, it took decades of study and hard work to master my craft.
With over twenty years of experience in both wedding and commercial cinematography, I have worked with over a 1000 couples, as well as corporate clients Continental Airlines, Subway, Pepsi, Cox Communications and more. Over the years, my studio has come to be recognized as premiere in Southern California. This success has allowed me to train and mentor other talented filmmakers, branching out into new and fascinating collaborations. My biggest and most exciting role to date, however, is as husband and father.

The Team
Where Classic Film meets Cutting Edge.
Taylor Films employs a hand select group of the industry's most talented cinematographers. They are skilled in cutting edge technologically, but share a love of classic film and the story that makes up the heart of any film.
TAYLOR FILMS team members bring with them over a decade of extensive experience in wedding cinematography, as well as multiple awards and accolades in other film formats.
Trevor Adler
Cinematographer
Passionate for the beauty of the moment, Trevor adds a decade of experience to our team. With an eye for the subtle beauty of things his ability to capture creative compositions help set our team apart in the cinematic experience that is Taylor Films.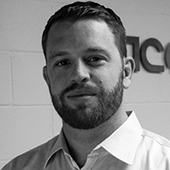 Ryan Broomberg
Cinematographer
Ryan Broomberg is a Los Angeles-based cinematographer from San Diego, CA. His exposure to movie making began as a youth shooting action sports footage. With a bachelor's degree in Television, Film, and New Media from San Diego State University and a graduate degree in cinematography from Chapman University, Ryan is an award winning cinematographer, including the American Society of Cinematographers (ASC) 2013 Harry Savides Heritage Award for Best Graduate Cinematography.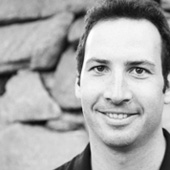 Jerad Cullen
Cinematographer
Jerad brings a creative edge to Taylor Films that stems from an early start of action cinematography—skateboarding and snowboarding footage captured at age 13. After graduating San Diego State University with a degree in Television, Film, and New Media Production, he worked on commercial projects with major brands such as Nike, Puma, Macy's, and most recently Walmart.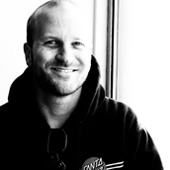 Carlos Mason
Cinematographer
Carlos Mason is a cinematographer inspired by narrative film, music, and fashion. With 10 years of experience shooting special events, he enjoys the creative process of every project, and is driven to capture the most beautiful moments that tell your story.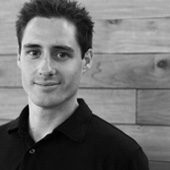 Doug Potts
Cinematographer
Doug is a new addition to the team at Taylor Films. Doug's experience has taken him to Burkina Faso, Africa for a series of short films and he recently submitted two independent feature films as candidates for the Sundance Film Festival 2014. Aside from narrative work, Doug's corporate clients include Papa Murphy's, LifeProof Case, and In-N-Out Burger. Born and raised in the beautiful Northwest, he has a graduate education in storytelling from Chapman University.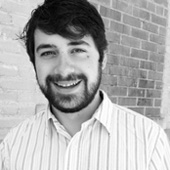 Paul Shockely
Cinematographer
Paul Shockley is a passionate videographer who loves to tell visual stories. He graduated Magna Cum Laude from the USC Film School.